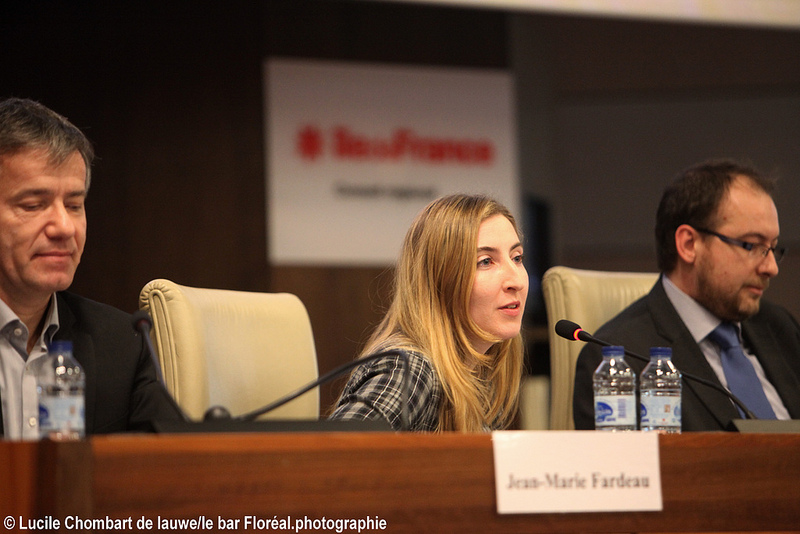 On 16 January 2013, representatives of French NGOs working in the field of humanitarian disarmament held a day-long seminar in Paris to discuss on this new approach to international diplomacy and campaigning. Panel discussions looked at lessons learned and challenges ahead, impacts of the campaigns to ban landmines and cluster bombs, and France's role. 
Nobel Peace Laureate, Jody Williams, opened the conference, which was organised on the occasion of the 20th anniversary of the International Campaign to Ban Landmines (ICBL). Topics included securing a strong Arms Trade Treaty, the new initiative to consider the humanitarian impact of nuclear weapons, the need for action to take on fully autonomous weapons (killer robots), and importance of securing universal and complete adherence to the Mine Ban Treaty, Convention on Cluster Munitions, and related treaties.
In addition to NGOs participants, the Paris seminar was attended by included representatives from the International Committee of the Red Cross, as well as French parliamentarians, academics, and media. The NGOs involved in disarmament campaigns co-signed a declaration calling on the French government and parliamentarians to renew its engagement on International Humanitarian Law and protections of civilians in conflict and armed violence.
The Paris seminar followed a campaign summit held in New York in October 2012 for representatives of global coalitions and NGOs working to advance humanitarian disarmament.
Photo: Jean-Marie Fardeau of Human Rights Watch France, Marion Libertucci of  Handicap International, and Aymeric Elluin of Amnesty International France.
For more information, see: