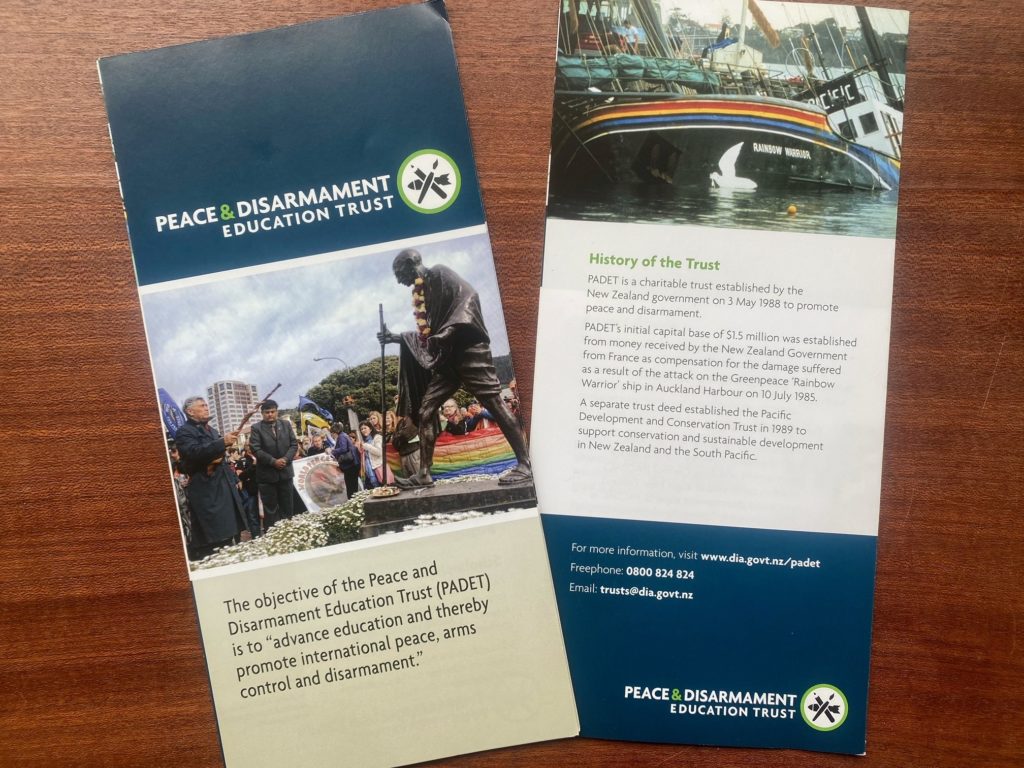 New Zealand's Ministry of Foreign Affairs and Trade (MFAT) has launched an open call for nominations for people to serve on the Public Advisory Committee for Disarmament and Arms Control (PACDAC). This is a statutory body chaired by the Minister for Disarmament and Arms Control and comprised of eight experts who hold office for a term of three years.
MFAT acts as the secretariat to PACDAC and its invitation for nominations is welcome as the process of selecting PACDAC members has not always been open to nominations before. The MFAT call states that "in keeping with Cabinet guidelines, it is important the Committee has due balance in terms of gender, age, geographic and ethnic representation." The explicit effort to improve the diversity of PACDAC's expert membership is encouraging.
PACDAC plays valuable role in helping to grow awareness of and support for New Zealand's work to advance disarmament and international security. Yet since its inception, PACDAC has suffered from a serious lack of diversity in its composition. From 1988 to 2020, 53 New Zealanders served on PACDAC, of which nine were the deputy chair, and:
Less than one-third of PACDAC members were women (15 people) and only two deputy chairs were women
Approximately 15% of PACDAC members were Maori, Moriori, Pacific Islander or persons of colour.
Only one deputy PACDAC chair was Maori.
30% of PACDAC members were academics (16 people), but none were students
20% were former politicians (12) from the Greens, Labour, National, and NZ First.
19% were activists (10)
Four PACDAC members were veterans (including a former Secretary of Defence), include three who served as deputy chair.
PACDAC's main responsibilities are to provide the government with advice on disarmament and arms control issues. It also makes recommendations for granting money to projects that promote the public understanding of disarmament and arms control.
According to MFAT, prospective Committee members will ideally have "experience and knowledge in the area of peace and disarmament, however experience in international affairs, non-governmental advocacy, education and community-building would also provide useful background."
It's clear that diversity, equity and inclusion matter to the New Zealand government as articulated, for example, on the MFAT website. The open call for PACDAC members is an opportunity to put stated commitments into practice.
The deadline for those interested in submitting nominations for PACDAC is Friday 29 October 2021.
For more information, see: